Open a Totally Free Checking Account, get a FREE Ironworks® Tool Set!
Website Wonderland
It's a beautiful NEW site! Feel free to go-a-walkin' and explore it.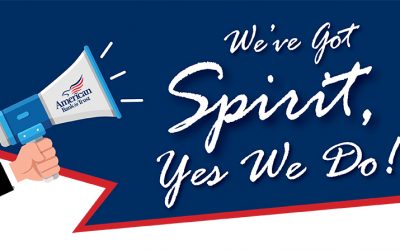 American Bank & Trust strives to make a positive and lasting impact on communities.  One way the bank accomplishes this is through their Spirit Card program.  These cards promote school pride and generate income for school districts. A Spirit Card is a Debit Card...
read more