Leave the cash at home.
With Popmoney®, you can send and receive money the easy way. Easily pay a friend back, send a gift, pay rent, and more — all from the convenience of your mobile device. And just as important, it's secure. There's no private information exchanged, no need to use cash or check, and no additional hassles. Just time saved!
Details
Make person-to-person payments
Easily send and receive funds
Available to AB&T customers enrolled in CheckFree online bill pay
Use Popmoney® to:

Pay a friend back
Send a cash gift
Pay rent
Receive a payment
And more!

Send funds using the mobile number or email address of the recipient
No need to exchange private information
Saves time
Secure and easy to use
How It Works
To learn more about CheckFree with PopMoney, view the demo by clicking the image below.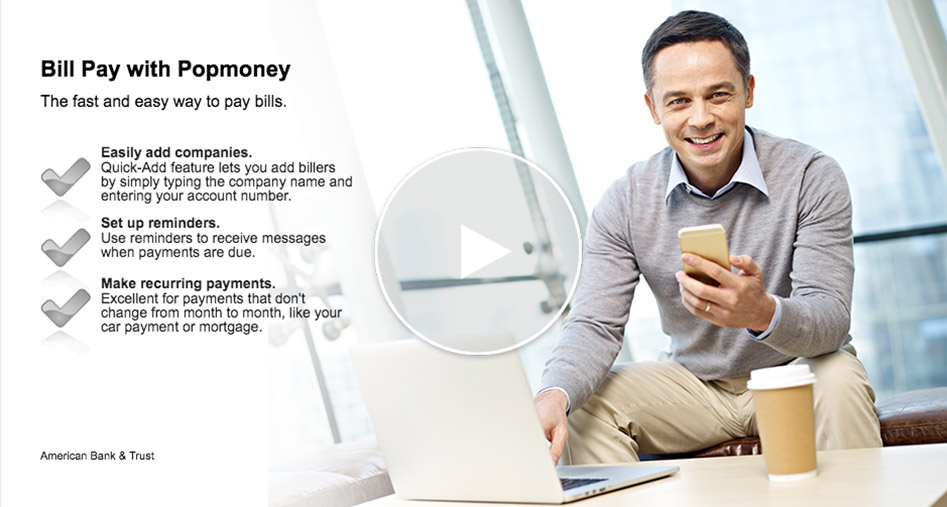 Pay all your bills in one place. It's easy, secure and fast. Make a payment to anyone in the US. Payments are often received within 1 business day.