Swipe and Score $500!
Use your American Bank & Trust Debit Card and you'll be entered to win monthly prizes.
Each time you use your Debit Card you're automatically entered to win*.
Don't have an American Bank & Trust Debit Card?
Call or stop into one of our locations and talk with a banker to learn more, or fill out the form below to get started!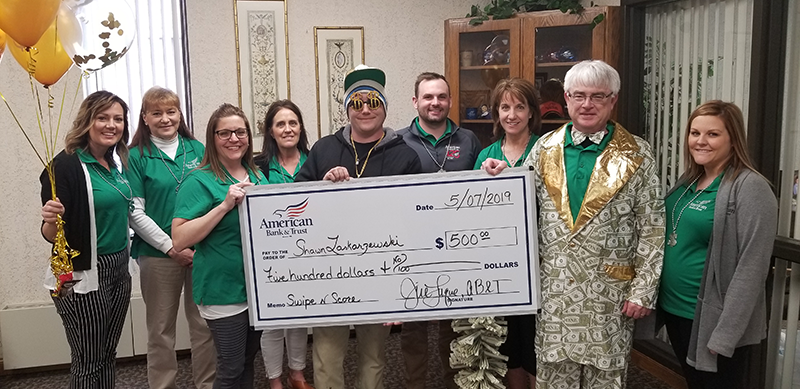 Shawn Laskarzewski from Miller, SD was the winner of $500 from our Swipe and Score debit card promotion.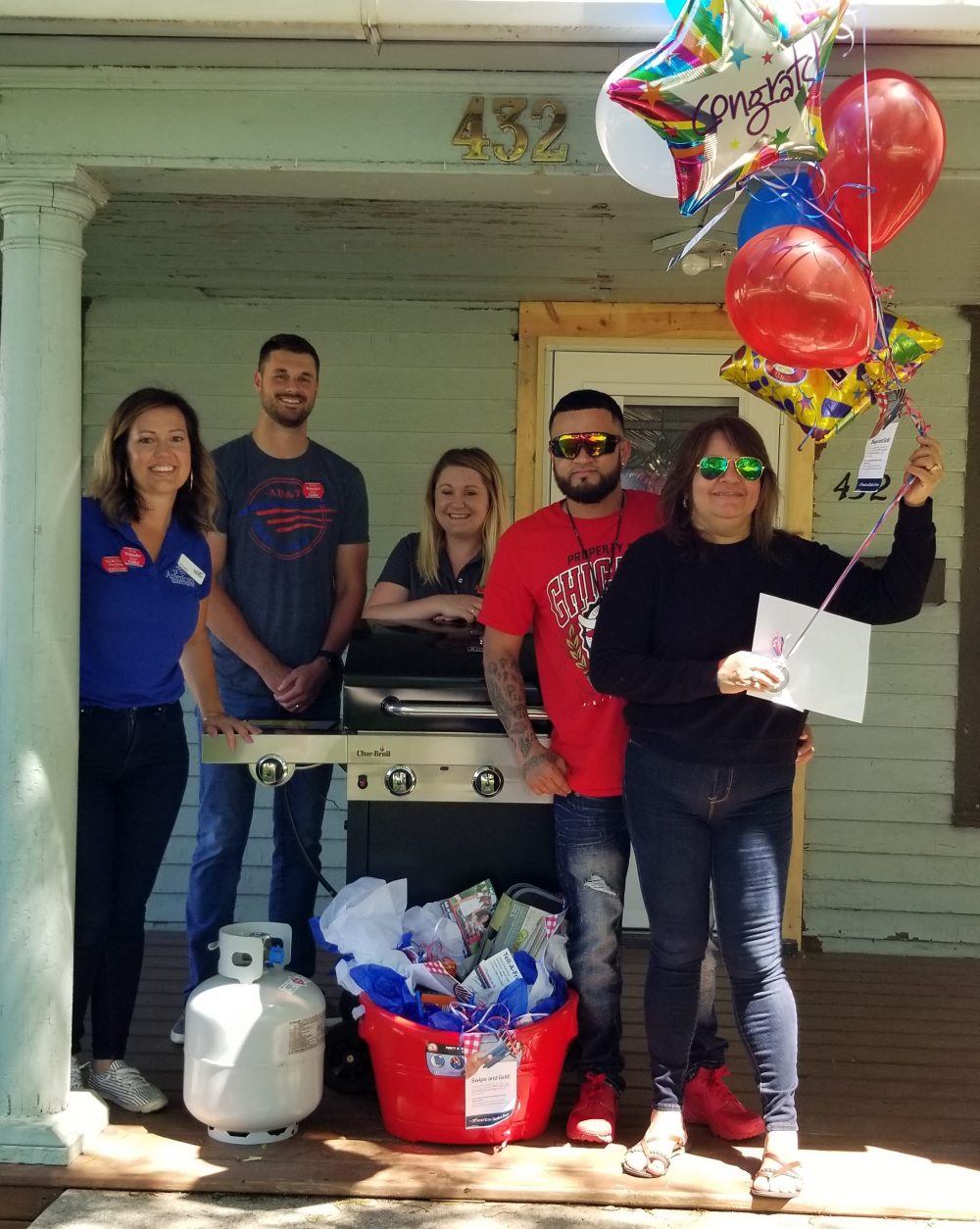 Carmen Pacheco from Huron, SD was the winner a grill prize package from our Swipe & Grill debit card promotion.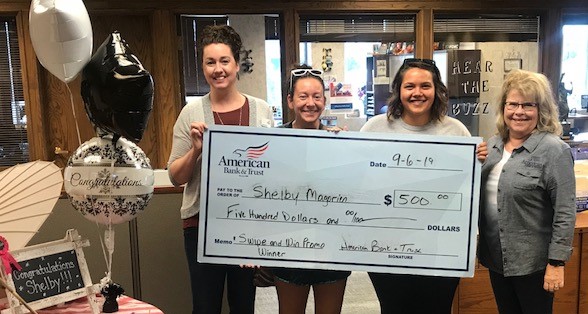 Shelby Magorien from Pierre, SD was the lucky winner of our summer Swipe & Win debit card promotion.
*Promotion date begins April 1, 2019 and ends on April 30, 2019. One $500 prize check will be given at the end of the promotion. All entrants have a chance at winning. Entrants will have their names submitted for free either in branch at our bank locations, or entrant names will be submitted on behalf of the bank each time a customer uses their Debit Card to make purchases. Purchases must post and settle by the last day of the promotion for the entry to be submitted into the promotion.H.S.A. Card transactions are distributions and are not considered purchases for purposes of this promotion. Winner will be drawn at random. Winner will be announced within 10 days after the end of the promotion. Eligibility requirements to enter or win include: Must be South Dakota resident, Must be age 18 or older, No need to be a customer, No purchase necessary. A list of winners may be obtained on our website. This prize value may be reported on a 1099-INT or 1099-MISC. Promotion is sponsored and promoted by American Bank & Trust, 200 E 10th Street, Sioux Falls SD 57104.