Safety and Soundess of American Bank & Trust
Knowing the strength of your financial institutions is important for getting the most out of your money. By choosing a financially strong institution that puts you first, you can make sure your money is most secure. But how can you predict which banks are the most secure? You can ensure you are choosing a successful financial institution that will keep your money safe by reviewing The Texas Ratio Bank Ratings, Bauer Bank Ratings, and DepositAccounts.com Bank Ratings.
American Bank & Trust Ratings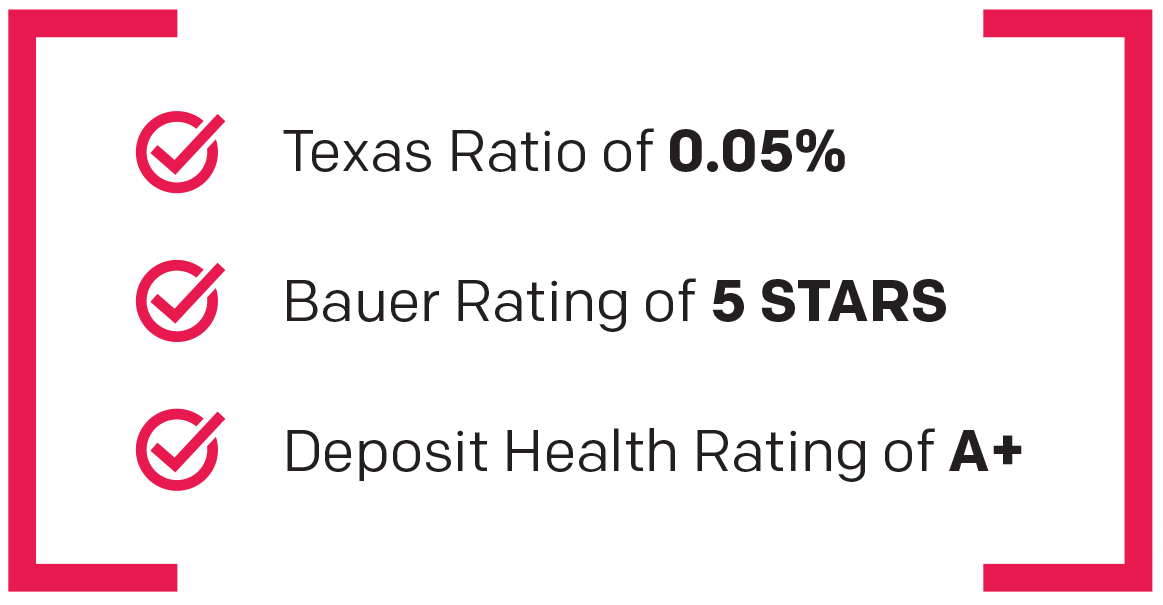 One way that a bank can fail is if they make too many bad loans and don't have enough money to cover the losses. The Texas Ratio is a financial metric that predicts which banks might experience these potential credit related issues. It is a solid assessment of a bank's assets by comparing the total value of at-risk loans to the total value of funds the bank has on hand to cover those loans. The higher the Texas Ratio, the more severe the bank's credit troubles. Financial institutions that have Texas Ratios that exceed 100%, or 1, tend to be more likely to fail because of customers who are unwilling or unable to make their loan payments. Banks that have enough money to absorb those potential loan losses while continuing to meet their other deposit obligations are given lower Texas Ratios. A Texas Ratio closer to 0%, or 0.00, reflects a financial institution that is more stable and able to cover loans that go bad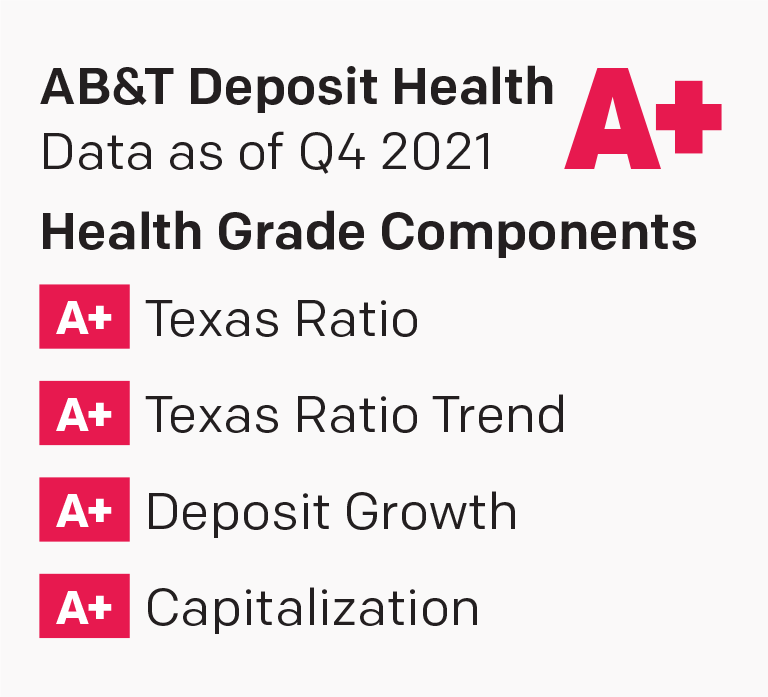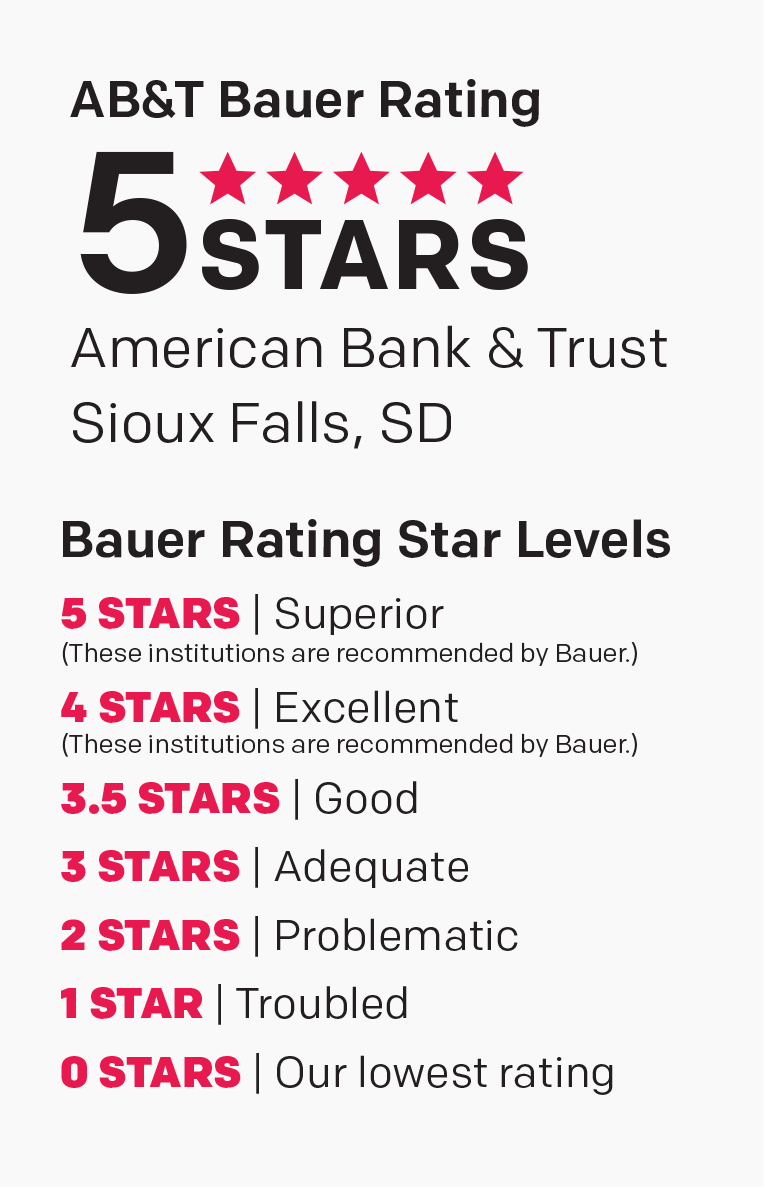 Bauer Financial, Inc. is the nation's leading bank rating and research firm. The company's rating scale runs from zero to five stars, with the strongest institution(s) being granted five-star ratings. A number of criteria are reviewed to determine the Star Ratings given to each financial institution. Bauer uses financial data compiled from call reports as reported to federal regulators, such as, tier 1 risk-based capital ratio, total risk-based capital ratio, profitability/loss trends, and evaluation of several other key performance indicators. Earning Bauer's 5-Star designation proves the bank is getting it right. The 5-Star rating indicates one of the strongest banks in the nation, excelling in such areas as capital, loan quality, profitability and much more.
Bauer Financial is an independent organization and does not get paid to rate any institution, nor can any institution opt out of the rating system. This unbiased approach has earned the respect of regulators, bankers and consumers across the country. As such, the firm has been able to offer a reliable grading system for almost 40 years.
DepositAccounts.com Bank Ratings
Understanding the financial health of your financial institution is essential for getting the most out of your money. When people deposit money in a bank, it is an indicator of consumers' confidence in that institution. The deposits increase the money that a bank has on hand and can help strengthen the balance sheet of the bank. Financial institutions are awarded letter grades from A+ to F, based on the evaluation of the institution's financial health. An A+ rating shows a strong deposit record of stable growth with the bank's ability to strengthen its balance sheet. Lower ratings such as a D can indicate a decline in consumers' confidence in the financial institution and the inability for the bank to keep a strong balance sheet.