Ben Nelson
VP, Business & Consumer Banking Manager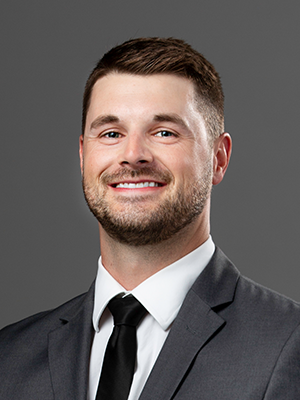 "I enjoy building relationships and assisting customers accomplish their goals."
Ben Nelson
VP, Business & Consumer Banking Manager
(605) 353-2831
Huron
My name is Ben Nelson, and I am the VP of Business & Consumer Banking for the Huron Market.
I grew up in Huron, SD, spending much of my childhood at my grandparent's restaurant, The Barn Family Restaurant. After I graduated from Huron High School, I attended South Dakota State University (SDSU) where I completed a bachelor's degree in Business Economics.
My wife and I have a daughter with another child due May of 2023. We are fortunate to have a ton of family in Huron including our parents, all of our siblings, and their children. Naturally, we spend a lot of time with our respective families in some form or fashion. I golf (albeit poorly) any chance I get. I also enjoy the NFL and am a big Packers fan, for better or for worse.
I have been with American Bank & Trust since January of 2014 and have been able to see firsthand the bank's commitment to our community. I genuinely appreciate the bank's willingness to invest its time and money to help ensure Huron is a great place to live and work. Through my time at AB&T, I have served in a few different capacities; whether that be in the teller line, originating consumer mortgage loans, or coordinating with third-parties to facilitate the construction of a complex commercial real estate project. I've gained valuable experience along the way and it's all contributed to making me a well-rounded and knowledgeable lender. I look forward to working with you and your business!