Quint Hofer
VP, Crop Insurance Manager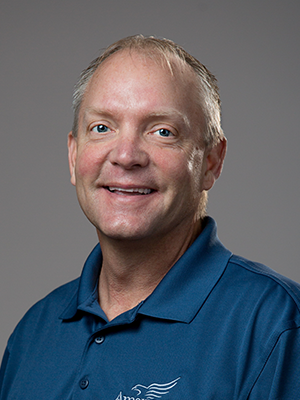 "I understand a farmers many roles and enjoy helping look out for their livelihood."
Quint Hofer
VP, Crop Insurance Manager
(605) 353-2830
Huron
My name is Quint Hofer, and I am a VP Ag Business Banker and Crop Insurance Manager at American Bank & Trust. 
I grew up on a dairy farm near Bridgewater, SD and moved to Huron in 1983 and graduated from James Valley Christian School.  I have degrees in Theology from Grace College of the Bible and have an Applied Management Degree from Huron University.  I have two sons Caleb (24), Zachary (21) and a daughter Lily (18). On my time off I enjoy farming, fishing, riding bike and hunting in the fall.
I am starting my 28th year of which 21 years has been with American Bank & Trust. I enjoy working for a locally owned bank that puts their time and investment back into their communities.  I also enjoy my coworkers who give great customer service and put a lot of time and effort into their occupations.
I farm, myself, which gives a good perspective while working with customers, because I too have a vested interest in my occupation. It is my goal to provide you with hands on knowledge for your banking & insurance needs.