Jamie Olson
Mortgage Loan Officer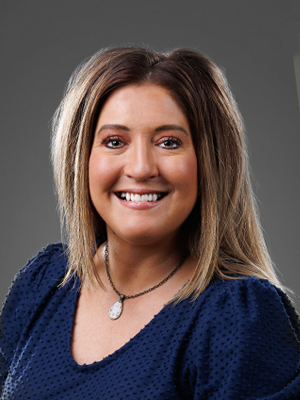 "Buying, building, or refinancing? I can find a loan program that is right for you!"
Jamie Olson
Mortgage Loan Officer
NMLS# 1053922
(605) 353-2818
Huron
My name is Jamie Olson and I am a Mortgage Loan Officer with American Bank & Trust.  I have been involved with lending in one fashion or another since 2007 and am thrilled to currently be a part of the ever-changing mortgage industry.  I love my job and the people I work with!
I grew up in the small South Dakota town of Ramona and attended college at Dakota State University close to home in Madison, SD. I graduated Cum Laude in 2003 with degrees in English for Information Systems and Multimedia Web Design and Development. I moved to Huron in 2007 and have been grateful for the opportunities this community has afforded me since my arrival. My husband, Tony, owns an infrastructure construction company in Huron and we stay VERY busy raising our four sons. As a family, we are involved with football, basketball, wrestling, track, golf, and everything "boy" related. We are constantly on the go and we wouldn't have it any other way.  Aside from being a wife, mother, and Mortgage Loan Officer, I also volunteer for Junior Achievement, Meals on Wheels, the Huron Backpack Program, Huron Chamber Ambassadors, and Huron Tiger Roar.  I also love to watch baseball of all levels and follow the MN Twins closely.  On top of all of this, I am a very proud dog-mom to Riggins (Australian Shepherd) and Bailey (Yorki)!
I understand the term "busy" and that's one of the many reasons I love being able to tell people about our e-sign option.  You can apply for a mortgage online and get all of your bank disclosure forms sent to you electronically. Also, being from a small town myself, I really like the fact that AB&T retains the servicing rights for all our conventional loans. With AB&T, you make your payments locally and you ask questions or address concerns locally.  We have the "hometown" feel and we are technologically advanced to meet your needs in the fast-paced world we all live in.  Give me a call today at 605-353-2818.
"Buying, building, or refinancing? I can find a loan program that is right for you."