Bryan Van Scharrel
VP, Ag Business Banker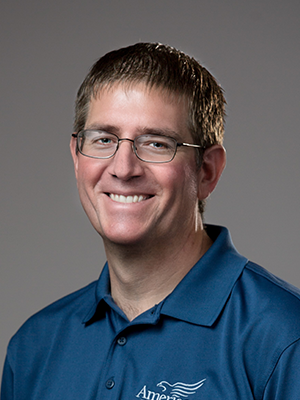 "One of the greatest rewards of my job is helping farmers run their operation successfully."
Bryan Van Scharrel
VP, Ag Business Banker
(605) 353-2829
Huron
My name is Bryan Van Scharrel, and I am a VP, Ag loan Officer with American Bank and Trust.
I was raised on a farm near Hitchcock, SD. I graduated from SDSU with a degree in Ag Systems Technology, and a minor in business. I was involved in a few different Ag related professions before, during, and after college. I gravitated to Ag Banking in 2007 because it combined two significant interests in my life; Agriculture and Finance, and I have a desire to learn how they interact with each other and use this knowledge to help others.  
Strong Ag ties have brought my lovely wife Angie and I back to the family farm where we are raising our four children.  We have been enjoying following them in their activities. It is fulfilling to watch them mature into the people that God has designed them to be. We are excited to see how their unique personality attributes manifest themselves throughout the next chapters of their lives.
With me you get an Ag Banker that fluently speaks the language of Agriculture, understands the challenges you face, and can offer some unique solutions to overcome them. If this sounds like what you are looking for, give me a call.