Inspiration from the Most Creative People in Banking
How far can our bank take you? Just use your imagination.  Our blog is where we share our insights, ideas, and advice on how real life integrates with financial life. Your dreams can't fit in a bank vault. Think boldly and read a few articles below for some extra inspiration.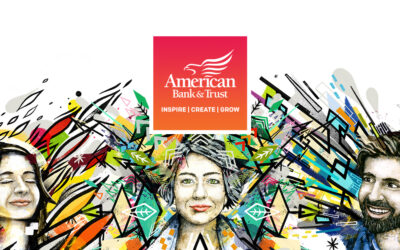 The Story Behind American Bank & Trust's New Brand -  They say the journey of a thousand miles starts with a single step. This month, American Bank & Trust finished an epic journey that spanned more than a year and a half and led to a breathtaking...