Each year thousands of shoppers fall victim to holiday scams that rob them of personal information, money, and their holiday cheer. While this time of season is meant for joy, love, and giving, scammers look to take advantage of the increased online shopping by taking all they can.
According to the Internet Crime Compliant Center's (IC3) 2021 report, scammers cost people more than $337 million, with another $173 million being accounted for through credit card fraud. Scammers do this using a combination of fake websites & apps, malicious links, email phishing, gift card fraud, and more to steal your information.
That's why whether you are shopping in-store or online this year, make sure you check out these tips to avoid holiday scams.
3 Tips To Avoid Holiday Scams
How AB&T Protects You from Fraud
About American Bank & Trust
3 Tips To Avoid Holiday Scams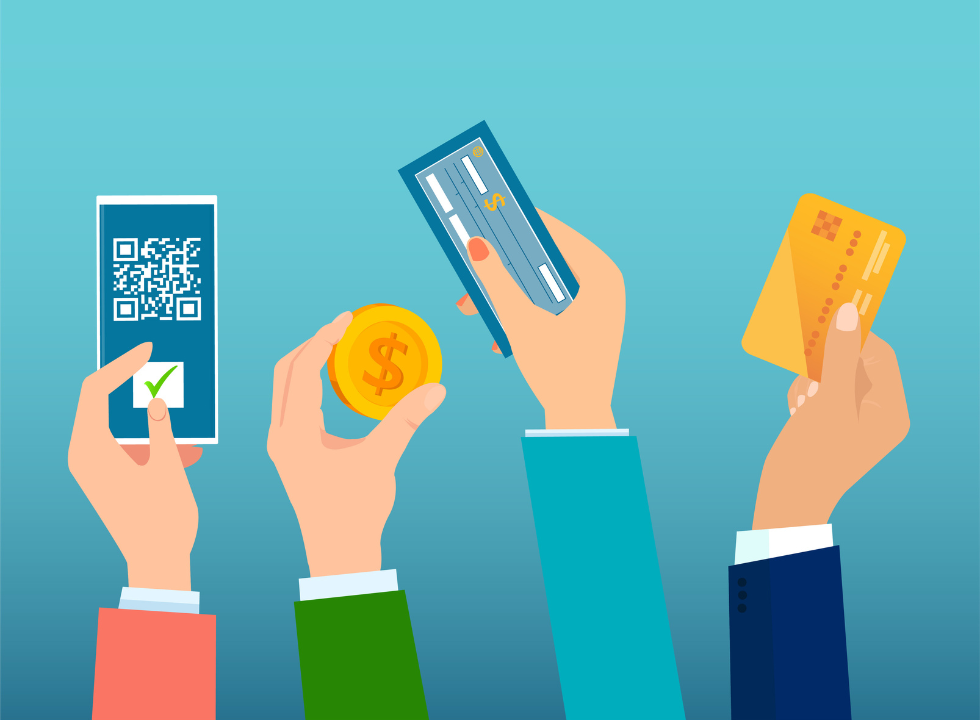 Be Cautious with Payment Methods
Scammers have become more cunning when requesting payments from individuals being scammed. Now a days, we hear about many scammers asking for pre-paid gift cards as payment for items. This should be an immediate red flag of a scam! The scammer will ask that you send them the gift card number and PIN in exchange for the item, only the scammer has no intention of you receiving the item.
A newer form of payment that scammers are asking for is a wire transfer. You should never send a wire transfer directly to a seller. Any request of a strange, off-the-wall payment method from a seller should be an instant red flag for you to walk away from the transaction.
Using the correct payment method can help protect you and your wallet from scammers. Credit cards are typically one of the better ways to make purchases when holiday shopping. Most credit cards will offer a fraud protection feature that helps protect you from scammers by stopping and rectifying any suspicious charges on your card. Contact your credit card company to learn what fraud protections are offered to you and to dispute any suspicious charges that may be on your credit card.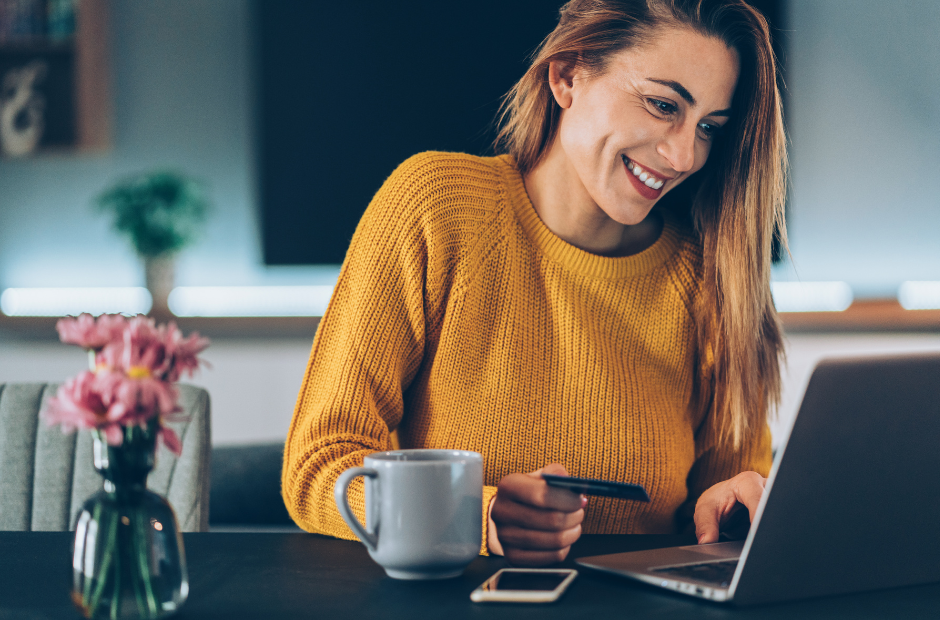 Make Purchases from Reliable Sellers
Before making any holiday shopping purchases, make sure you are purchasing the item from a reliable seller. Just because the website may seem legit, it may not be. Scammers will often create fake websites and/or apps that mirror a popular retailer. These scams can trick you into a false confidence in the fake website or app so you will provide your payment information. Once you have entered your information in the fake website or app, the scammer will take your money and never send the product you ordered. Scammers can also use their fake website or app to direct you to click a specific link that will install malware on your device. This malware will steal your personal information and lock the device, holding it ransom until the scammer is paid.
Similar scams can happen when making purchases through Facebook Marketplace. If you find a deal on Facebook Marketplace that seems too good to be true, it usually is! Scammers will use images of a popular item and put a lower price on it to grab your attention. If you converse with the scammer, they may have reasoning for why they are selling the item at a discount, but once again, as soon as the scammer receives payment for the item, they will stop all communications and never ship your purchased item. Scammers could also try and direct you to a link they send, stating you can see the item better on their website. These links are typically filled with malware and will steal all of your information before locking your device for ransom.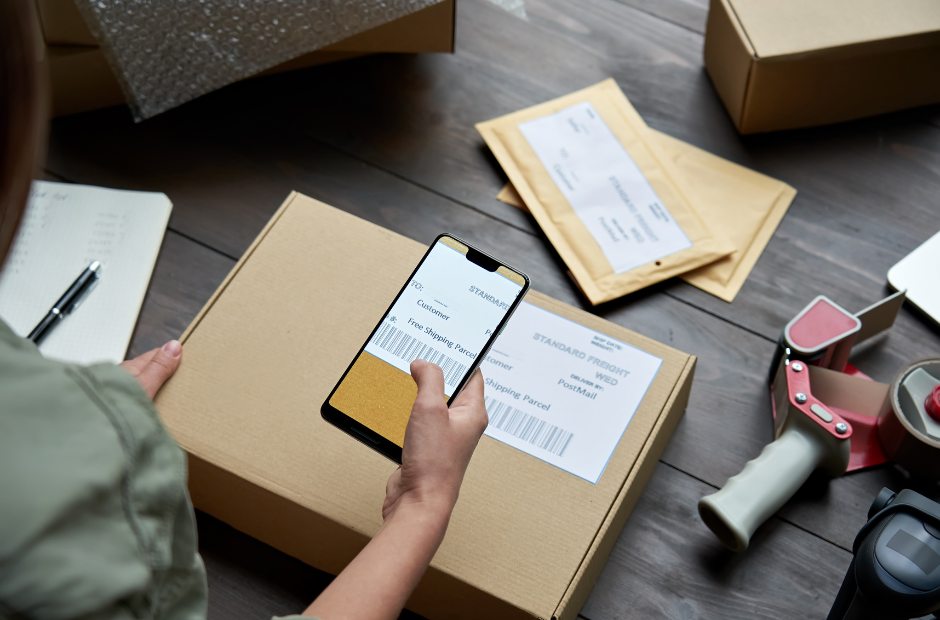 Monitor The Shipping Progress
Shipping scams have become increasingly popular as of late, especially around the holiday season. With the many different gifts you may be purchasing, or gifts that may be delivered from others, it can be easy for scammers to act as though they are with the U.S. Postal Service or a major shipping company. Be careful this holiday season because this is how they do it.
Scammers can safely assume many holiday shoppers will be making several online purchases with delivery to their doorsteps. Most retailers will send you a tracking number when your item ships, but scammers know this is an opportunity to gain your trust and steal your information. Scammers will call, email, or text individuals claiming to be from a shipping provider and that they have a package awaiting to be delivered. However, before the package can be delivered, the scammer will ask you to provide your personal information. This personal information of yours is all the scammer needs to open a credit account under your name.
Don't fall victim to scams like this. U.S. Postal Services has also explained that they do not call people if there is an issue with delivery, and USPS never requests personal information. If you receive a phone call like this, record the number then hang up immediately. It is recommended that you call your local USPS to discuss any questions you may have about a package delivery. You can also report the scammers phone number to Postal Inspection Services to help protect others from fraudulent phone calls.
In review, avoid being scammed this holiday season by remembering the below tips.
Be cautious with payment methods.

Don't pay for items with pre-paid gift cards, wire transfers, or other unusual payment methods.

Make purchases from reliable sellers

Check the website URL to ensure it is secure. Any website asking for your payment information should have 'https://' in the URL.
Check online reviews for the website you are going to purchase from
Only make purchases from individuals local to your area on Marketplace
Review the seller's Marketplace profile for legitimacy
Never click links sent from someone you don't know and trust

Monitor Shipping Progress

Keep watch of your tracking number details to know when to expect your packages.
How AB&T Protects You from Fraud
At American Bank & Trust your accounts are safeguarded from fraud and online theft. AB&T has a dedicated team looking out for your personal interests. Suspicious activity and other unexpected dealings are dealt with quickly and proactively. Through CardHub services, users have the ability to define where their card can be used, limit purchases, set dollar amount limits, and even freeze your cards. You can also set up purchase notifications for every time your card is used. It's the perfect way to determine where and how your card can be used. You can access CardHub directly from your phone.
To get started using CardHub, simply login to your AB&T Account and begin accessing these card control features.
About American Bank & Trust
American Bank & Trust is a locally owned and locally managed bank that has been serving the area since the late 1800's. We pursue a growth strategy that affords us the capacity to meet and serve all of our customers' financial needs and make available to the customer all of the financial products they desire in today's fast-paced world. We are a service-oriented organization with independent leadership based in our communities. Our elite level of financial expertise overlaps with individuality and empowerment, making great things happen. Our strong, well-managed, growing, innovative community banks offer an elite level of financial expertise that overlaps with individuality and empowerment, and an excellent reputation. American Bank & Trust offers great opportunities, makes an impact, and is a place where people like to work, grow, and make a difference. That is where you will find the very particular hue of difference that distinguishes our employees and relationships from other banks. 'Where what if meets why not,' you'll find us hard at work.