With the right approach and experience, digital banking services can do wonders for a business to achieve their full potential. This is where Tom Verhey, the VP of Treasury Services at American Bank & Trust, shines.
Tom is a natural customer advocate lending his extensive expertise in treasury and cash management services. Primarily, he helps businesses across South Dakota & Minnesota mitigate complex risks, manage cash needs, and offer cost-effective financial solutions.
Get to Know Tom
Tom grew up in the town of Dell Rapids – a small community in Southeast South Dakota and has been married for 27 years to his wife, Jaimi. Together, they have four sons: ages 25, 22, 12, & 10. Tom enjoys traveling cross-country with his family to America's National Parks (so far, he has been to 23 of them). He also enjoys hunting with his sons, and visiting Amusement Parks.
He served in the Marines Corps as a Machine Gunner and achieved the rank of Corporal. During his service, Tom was assigned to the 3rd Battalion/5th Marine Regiment, which is the most decorated combat unit in the Marines.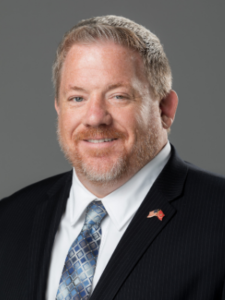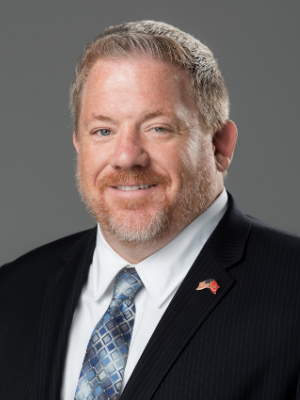 Tom Verhey
VP, Treasury Management
The professional journey of Tom started when he began working for a large, nationally known bank following his discharge from the Marines. Whether he was working in Sioux Falls, SD or Jacksonville, FL Tom undertook a wide range of responsibilities. Advancing his career in roles such as Client Account Manager and Commercial Lender, Tom developed an extensive background in digital banking and an advanced approach to customer service. Since 2010, Tom has been perfecting his skills in Treasury Services and has expertise in a wide variety of banking solutions that can assist businesses of all sizes and complexity.
AB&T's Premier Treasury Services
AB&T offers an extensive list of treasury services, but its most famed services include Lockbox, Positive Pay/ACH Positive Pay, Information Reporting services, Merchant Processing, Remote Deposit, ACH debit/credit, Online Wires, Purchasing Card, and Cash Finder. Countless businesses across the region continue to count on American Bank & Trust to simplify and manage their business finances.
"In the last several years, banking has become extremely diverse with solutions designed to assist businesses, which can save them time and money in addition to giving them the power of valuable information for their payables/receivables," says Tom.
Cash Finder Service
Tom believes that AB&T's Cash Finder Service is arguably one of the most valuable. It bridges the gap between receivables and payables cycles for business customers experiencing liquidity shortfalls due to significant growth or a stretched receivables cycle. The Cash Finder service is an effective way to get cash to business customers who want to seek receivables efficiency and drive growth.
Purchasing Cards
Another AB&T service that Tom finds essential is the Purchasing Card, which help businesses improve their purchase oversight, streamline entire payment processes, and cut down overall costs. Business customers can also enjoy virtual card management 24/7, the ease of local credit underwriting, and an attractive rebate program with no annual fee.
Merchant Processing
Tom highlights AB&T's Merchanting Processing service. It's a perfect payment solution that enables business customers who want to make their payment collection fast, profitable, and efficient. Advanced technology and knowledgeable support are crucial in merchant processing.
"We follow a combined approach that allows us to understand the diverse needs of our customers, how their business received payments, and what technology would benefit them most efficiently," notes Tom.
The Unique Approach of Tom
Tom offers treasury services to clients of all sizes; from large multi-location corporations to main-street small business and farm operations.  He first understands the customer's needs and concerns before opting for a solution and believes that even the most complex cash management issue can be resolved with the proper solution.
Tom is at the forefront when it comes to offering insightful information and ideas to customers and looking forward to meeting with you for a consultation. Contact him today by calling (605) 271-4008 or email him at TVerhey@abt.bank.
Want to know more about this topic? 
Subscribe to our newsletter today!