Few things in life are certain except for death and taxes, as the saying goes. But for any homeowner, unexpected bills could probably be added to the list and fit right in. It always seems that those unexpected expenses — whether it's a suddenly leaking roof, the HVAC kicking the bucket or even a surprise medical bill — happen when your checking account balance is least prepared to handle them. So, what is a homeowner to do when a bill is coming due or a home improvement project needs to be done and the funds are simply not available? Luckily, they may not need to look much further than their own front porch. The hero in this story is HELOC — a Home Equity Line of Credit — and a trusted lender like Travis Olsem,  Assistant Vice President of Private Banking at American Bank & Trust, is like HELOC's sidekick. A HELOC provides homeowners with a flexible, low-cost way to borrow money by tapping into the equity they've built in their home. By working with a lender, homeowners can access funds to put towards any number of expenses, potentially saving the day for their financial wellbeing.
HELOC: the unsung hero
"The best part about a HELOC is you can use the funds for whatever needs may arise and only pay interest on the amount of money you use," Olsem says. "A HELOC is a great financial tool for quick access to funds without having to apply for a new loan each time a need arises."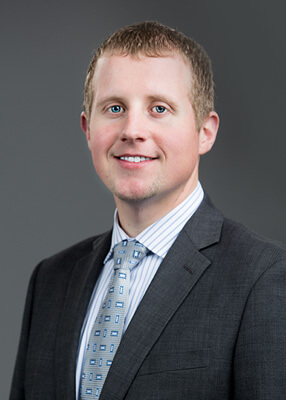 Home improvements and repairs are the most popular — and arguably the wisest — uses for a HELOC. Investing those funds in projects that will potentially increase the value of your property can pay off down the line, and the flexibility of a HELOC makes one ideal for these types of projects. "As homeowners, we know there is always something that needs to be replaced or could be improved," Olsem says. "Having a line of credit in place so that funds are always available to account for those emergency situations (replacing an air conditioner, or a furnace, for example) or the ability to act on a great sale on windows or siding, is a great option. By keeping your home in good repair and adding various improvements, you will continue to build more equity in your home." Another popular use of HELOCs is for debt consolidation. If you owe multiple creditors, you can use a HELOC to pay them all off in one fell swoop, leaving you with just one debt to pay. This can save not only the hassle of juggling multiple payments, but also money, as the interest rate on a HELOC may be well below that of many credit cards.
Take care with a HELOC
HELOCs, offered by financial institutions such as American Bank & Trust, provide a revolving line of credit. Much like a credit card, you can use as much as you want, when you want, up to the limit granted. Interest is only paid on the amount used, and that interest rate is typically lower than that of a traditional loan or many credit cards. You can pay down the loan anytime and then use those funds again as often as you like for the life of the loan. The length of HELOCs vary, and the limit issued depends on how much equity you've built in your home, which your lender can help you determine. Olsem says AB&T will do a free analysis to determine how much equity you have available as well as the best amount to borrow based on your needs. Olsem says it's important, however, for consumers to understand that a HELOC's interest rate is variable, so it can change with the market. That's why working with a trusted lender, such as AB&T is wise, so you can make sure to get the loan that's just right for your situation.
Managing your HELOC
Whether you choose to pay just the interest during the term of the HELOC or more, AB&T makes it easy to manage and can help you set up a payment plan that works for you. "A majority of our borrowers like to have the minimum payment set up automatically each month and will log in online to apply additional amounts to the principal as they wish," Olsem says. "If you don't want to worry about it, we can also set a fixed amount to pay each month to make sure the balance is being paid down in a timely manner." Online/mobile access to your HELOC allows you to easily make payments or transfer money to your account from anywhere, anytime.
Advice on what to do with a HELOC
While it can be tempting to use your HELOC for a variety of expenses because it does offer such flexibility, Olsem says, ideally, HELOCs should be used for a specific need and paid down in a timely manner. "When you're considering a larger purchase such as a vehicle, for example, we usually recommend taking a separate loan and ensuring that it's paid off during a specific term," Olsem says. "We also would discourage people from accessing their home equity for highly speculative investments as their home serves as the underlying collateral for the loan. If that investment loses its entire value, you are still obligated to pay the loan in full." As Olsem pointed out, HELOCs can be used for anything you choose, from medical expenses to school or even for things like vacations. However, because your home is the collateral, you want to make sure you use the funds wisely. A lender can help direct you on the best ways to spend your funds, but ultimately the responsibility is on the borrower to make good decisions that will ensure the ability to pay back a HELOC.
The bottom line on HELOCs
Convenient, flexible and low-cost, HELOCs can be a great option for homeowners who need cash. They're not, however, the right choice for every expense. The best way to know if one is right for you is to consult with a trusted financial institution, such as AB&T, who can help you decide if one makes financial sense for you.
Want to know more about this topic? 
Subscribe to our newsletter today!