You may have heard that a mortgage is a "death pledge." While this isn't exactly true, it isn't totally wrong either. But where does the term 'mortgage' come from? 'Mortgage' can be broken down into two parts. "Mort-," meaning death; and "-gage," meaning to pledge. This does not mean that you have made a "death pledge" when you sign a mortgage. Instead, it means that you have pledged to pay the agreed upon terms until those terms are dead or have ended. The terms of your mortgage can vary depending on your specific situations but how do you know where to start or what type of mortgage is right for you?
In this blog, we will walk you through how to start your mortgage process and open the door to a better life.
Proper Steps To Getting A Mortgage

Types of Home Loans

Mortgage Frequently Asked Questions

Why Choose American Bank & Trust?
Proper Steps To Getting A Mortgage
You've got your shoes on, your car keys in hand and you're ready for one of the most exciting times in your life. You're heading out to find a new home! But wait – before you even step a foot into an Open House, you need to know the proper steps to getting a mortgage. Taking these steps below in the correct order will save you time and help the home buying process go smoothly.
1.      Get Prequalified
The first step is to figure out how much home you can afford with a pre-qualification process. You can use our mortgage calculator to see an estimate of how much you afford. If you are ready to get pre-qualified, you can complete an online mortgage application or schedule a meeting with one of our mortgage lenders to complete the pre-qualification process.
2.      Work with a Realtor to Find Your Perfect Home
When buying a home, you're going to come across many forms, disclosures and industry specific jargon. A Realtor is familiar with all these things and can be your expert guide. He or she can also help pinpoint a home that fits your needs, budget and then negotiate an offer.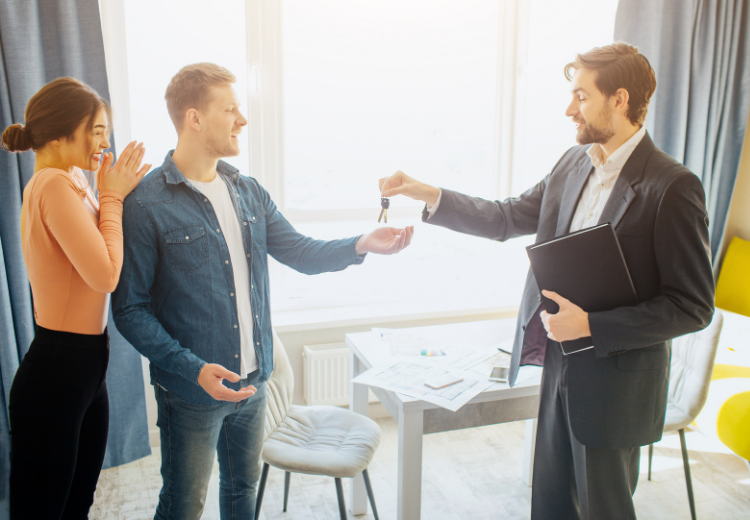 3.      Make An Offer
The purchase offer is the first formal communication you'll have with the seller of the home. It will tell the seller things like what you are willing to pay for the home, what you expect for a closing date, and will also state any additional terms of the sale. Examples include who will pay closing costs and how real estate taxes, utilities, etc. will be prorated between buyer and seller.
4.      Provide Necessary Documentation to Loan Officer
Once you have made an offer on a house and it has been accepted, it's time to gather the following paperwork –
W-2's and/or tax returns for the past two years
Current paystub from the last 30 days
Bank statements from the 2 most recent months
Copy of your purchase agreement
Your homeowner's insurance agent name
Child support agreement/divorce decree (if applicable)
You will need to get the documents to your mortgage lender.
5.      Loan Is Processed, Underwritten, and Reviewed
Your mortgage lender will create a loan file with your information. This loan file will given to an underwriter, who is team member in the mortgage department. The underwriter's job is to assess the risk of the loan and give a final review.
Types of Home Loans
Yes, there are different types of home loans. Mortgages are not one size fits all. depending on your buying situation. Getting help from someone who understands the complex details of the different programs is key to choosing the right mortgage. Each of the popular mortgage loan options below are offered by American Bank & Trust.
Leverage the equity in your home to buy your next home with a Bridge Loan. This loan allows you to borrow up to 90% of the equity in your current home to put towards your new home purchase. This is a 1 year, interest only payment loan that will give flexibility to move while your current home sells. With flexibly, interest payments, this will allow you to move over time instead of packing everything into a truck or storage the night before and dealing with the hustle of same day closings.
Conventional Loan are the most common loans used in purchasing or refinancing a home. Choose from 10-, 15-, 20-, and 30-Year Terms for your repayment of the conventional loan. This type of loan can be used for primary residence, secondary residences, or investment properties with as little as 3% of the mortgage loan as down payment.
Need looser financial requirements? An FHA Loan offers you home ownership with lower financial requirements and is backed by the government. If you have outstanding debt, or a lower credit score, an FHA Loan could be the best mortgage loan option available. You may even be approved for an FHA Loan with bankruptcy or other financial matters on your record.
These mortgage loans made by FHA-approved lenders are backed by the FHA, Federal Housing Administration. The FHA has insured tens of millions of properties since 1934 when it was created. If approved for this loan, the FHA will insure your single family or multi-family home in the United States and territories.
Life can get expensive and money shouldn't slow you down. A Home Equity Loan provides you with the funds you needs to consolidate debt, purchase a new vehicle, continue your education, make home improvements, or pay for other large expenses.
Home Equity Loans are more commonly known as a 'Second Mortgage.' A Home Equity Loan uses the equity of your home to give you a large lump sum that can be paid back with fixed monthly payments over a certain period of time.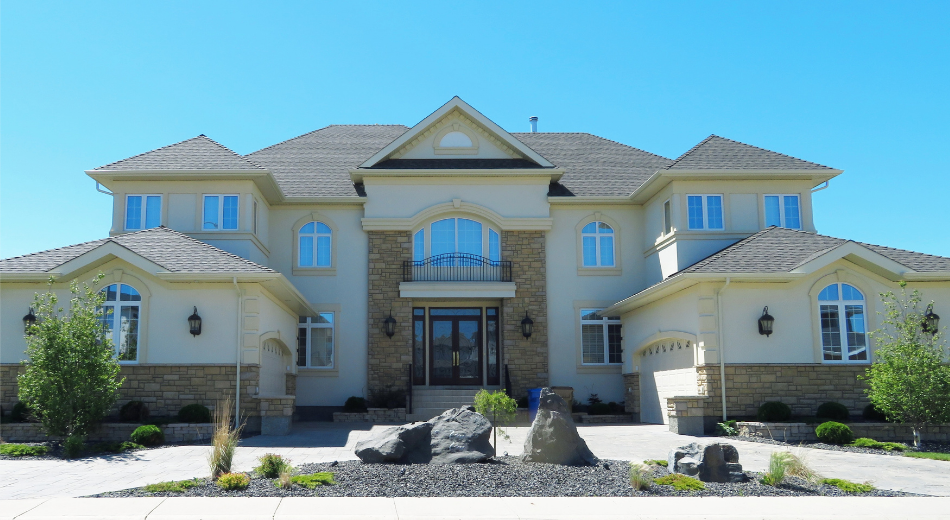 Do you have a taste for luxury homes over $647,200? Homes over this threshold are not eligible for conventional conforming loans and a special mortgage is required.
A Jumbo Loan is your solution to owning that luxurious home of your dreams. It is also referred to as a non-conforming conventional loan. These loans are not guaranteed by Fannie Mae and/or Freddie Mac but you can choose from 15 or 30 year terms, a cash-out refinance option, and no mortgage insurance, if you meet the jumbo loan requirements below.
Lot Loans from American Bank & Trust offer the flexibility of purchasing land now even if building is not in your short-term plan. The Lot Loan will help you secure the location of your dreams to reach future goals, whether that is building your dream home or growing a business.
Lot Loans are used when buying a property that is not built upon and there is not an immediate plan to build. This gives you the flexibility to purchase the correct lot before having plans and a cost breakdown on your future projects. Lot Loans also allow you to buy and hold to start gaining equity right away by using a loan structure that pays down from the first payment.
A new construction loan is a short-term loan used to finance the building of a home or another real estate project. The builder or home buyer takes out a new construction loan to cover the costs of the project before obtaining long-term funding through another loan type.
Rural Development Loans assists in providing low- and moderate-income households with the opportunity to own adequate, modest, decent, safe, and sanitary dwellings as their primary residence in eligible rural areas. This loan gives families and individuals the opportunity to buy, build, or repair affordable homes located in rural communities.
American Bank and Trust is an approved lender of the USDA Section 502 Guaranteed Loan Program.
SDHDA offers low, fixed-rate mortgages options for first-time and repeat homebuyers whose household income falls within certain income guidelines.  They also offer Home Ownership Counseling and down payment/closing cost assistance.
Find lots of great information, tools, and assistance for home mortgages from South Dakota Housing Development Authority.
The VA Home Loan is specifically designed for service members, veterans, and other members of the military community. Those eligible can use a VA Home Loan to buy, build, repair, retain, or adapt a home on more favorable terms. Even if you are not a veteran, you still might qualify for the program.
Read more about VA Home Loans at the United States Department of Veteran Affairs.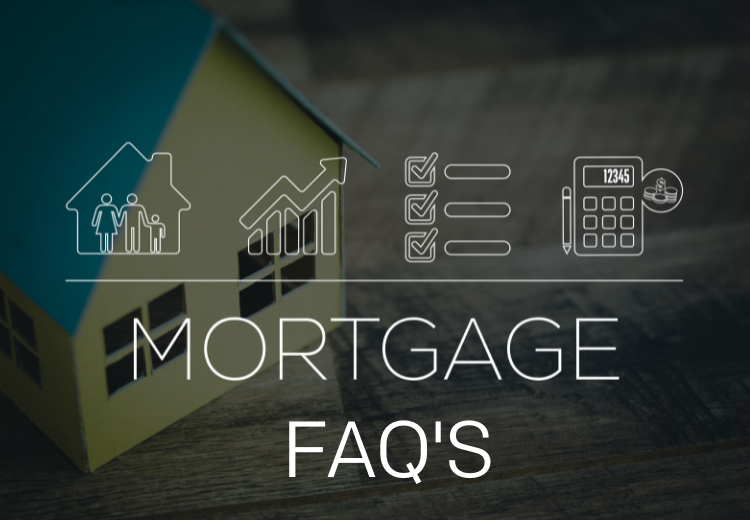 What Type of Home Loan Is Best?
Mortgages are not one size fits all. There are lots of options, so it is important to sit down with a Mortgage Loan Officer to determine the mortgage loan that best fits your situation. Getting help from someone who understands the complex details of the different programs is key to choosing the right mortgage.
Will I Have A Down Payment and If So, How Much?
It depends on the type of loan. Some loans, such as Rural Development and VA, require no down payment. Others require as little as 3% down. Many people have the misconception that they need to have 20% down, but there are plenty of options available where a much smaller down payment is required. There are also several down payment assistance programs that you may qualify for.
How Much Will My House Payment Be?
Your house payment will consist of principal and interest (the amount needed to pay back the amount borrowed over the term of the loan), property taxes, homeowner's insurance and in some cases, mortgage insurance. Those vary in each specific scenario, so everyone's payment will be a little bit different. You can get an idea of what your house payment might be by using a payment calculator.
When Does Mortgage Insurance Stop?
For conventional loans, private mortgage insurance can be cancelled when the loan-to-value (LTV) reaches 80%.  To cancel your mortgage insurance, you need to contact your loan officer.  If you do not contact your loan officer to cancel the insurance, it will not automatically drop off until the LTV is paid down to 78%.
Are Mortgage Payments Tax Deductible?
Some people can deduct their mortgage interest through their taxes, but it is dependent on the tax situation.  Lending institutions issue a tax statement at the end of each year showing what was paid in interest regardless of if borrowers can deduct that interest or not.
Is Mortgage Interest Tax Deductible?
In some tax situations, mortgage interest can be deducted, but not all.  Lending institutions issue a tax statement at the end of each year showing what was paid in interest regardless of if borrowers can deduct that interest or not.
Can A Mortgage Deed Be Signed Electronically?
This is dependent on if the county that the deed is to be filed in has an electronic system set up.  Most counties do not have an electronic system and deeds are required to be wet-signed and notarized before filing.
Didn't see your question? Visit our online website for more Mortgage FAQs.
Loan rates and terms may vary. All loans subject to credit approval. Contact a banker for further details.