We are excited to announce that coming in mid-July, our Business Online Banking platform is getting upgraded look, feel and functionality.  Here are a few highlights you should know –
The navigation will be restructured, giving users improved usability and better system functionality.
Upon each login, users will receive a welcome message and the date of last login will be shown
ACH Manager will have a new look and will be more user friendly
Updated Payments & Transfer section
Customers will also now have the option to use a Soft Token to access the Business Solutions +PLUS cash management services on their account.   DIGIPASS is a soft token app that customers can download and install onto an Apple or Android smartphone.  The token adds an extra layer of protection and gives customers the convenience of not carrying around a Hard Token.  If you currently use a Hard Token and would like to convert to Soft Token, please call your banker.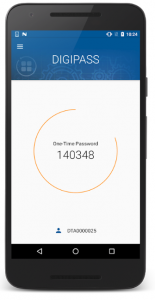 If you're not familiar with Business Solutions +PLUS, click here to learn more and see how it will empower your business to the next level of financial management.
If you have any questions about the information above, please contact your local American Bank & Trust.