This past year South Dakota has been resilient and strong in the face of adversity. We've weathered multiple storms and continue to become stronger because of it. Watertown is no exception. It has represented the state well and continues to stay economically strong compared to the rest of the world. American Bank & Trust recently opened its first branch in Watertown. Here's why –
Watertown Has a Strong Community
We spoke to American Bank & Trust CEO and President, Doug Tribble on why Watertown and American Bank & Trust make a great fit.
"Having lived there for 15 years, I know Watertown is an outstanding town in South Dakota," says Tribble. "It has a great quality of life and a strong business community.  Opening a new location in Watertown wasn't a matter of if we were going to do it, it was a matter of when we were going to do it.  Another large deciding factor into opening the new branch was hiring a great team of bankers, which we were able to successfully do."
According to Traci Stein, the Director of Marketing and Public Communications for Watertown Development Company, Watertown is uniquely suited to weather economic hardship due to the three elements of social capital:
Trust: People's faith in others and their confidence in government organizations
Norms: The standards of behavior that the community sets
Networks: The reliance attained through a strong community
Stein says, "These three elements serve as the most important ingredients in carrying out critical tasks in emergency situations. In responding to crises, they enable the residents and business community easier access to various resources such as information, aid and financial resources — along with emotional and psychological support."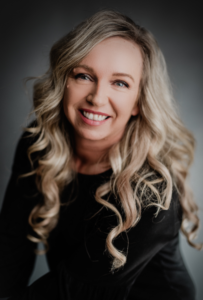 Watertown Is Resilient
Opening a new bank branch during a worldwide pandemic is no walk in the park, but American Bank & Trust moved forward confidently.
Tribble says, "We knew we had a quality team of seasoned bankers from the Watertown community that have worked in the financial industry for many years. Each of them has a deep knowledge of Watertown and surrounding towns and have broad connections as well.  During the pandemic, there was also the mentality that South Dakota would stay open, knowing we would get through the pandemic. Our management team also had a high level of confidence because we knew the production and distribution of vaccine was on the horizon, which meant life as we know it would likely be getting back to normal in 2021."
According to Stein, business was as usual for the Watertown Development Company (WDC). "Our commitment to WDC's vision – a healthy, thriving, and resilient community – was never stronger than during the time of the COVID-19 pandemic and the expanding conversations on supporting business and workforce."
Why Watertown Should Bet on American Bank & Trust
"We have a quality team of bankers and local service. Our financial product offering is very comprehensive – everything from personal, business, ag, mortgage and wealth management.  We are also an independent community bank. This means we truly focus on the needs of families, businesses and ag operations. We believe in investing in communities that we serve. Plus, our staff is involved in community organizations," says Tribble
"Our competitive advantage is a combination of our team, the products we offer and our staff's drive to lend a helping hand and volunteer with hundreds of organizations throughout South Dakota. On top of all of that, we've got a 129-year history of serving eastern South Dakota, and we are a family-owned bank."
Community matters to American Bank & Trust. Get the expertise and hospitality you deserve at American Bank & Trust. Talk to our team in Watertown today or any of our other 14 locations.