Although American Bank & Trust is new to Watertown, the people inside promise to help customers feel right at home. Located at 1600 Fourth St. N.E. in what was once an Aflac insurance office along U.S. Highway 81, the bank, which opened Jan. 11, features familiar faces experienced in all areas of banking.
"There are seven of us who work here in Watertown. All of us have been in Watertown and/or are from here originally," Market President Mike Paulson said. "We're fortunate to have a great team of experienced local bankers. We offer the full range of banking products."
Those familiar faces include Melanie Hodorff, Brad Gauer, Gary Mack, Eric Danforth and Paulson himself. Paulson is the relative newbie of the bunch, having lived in Watertown for 12 years.
"We've got a lot of Watertown connections," he said. The staff with deep Watertown ties reflects what helps American Bank & Trust stand out, according to Paulson.
"American Bank & Trust is a family-owned and managed bank with an excellent reputation in South Dakota," he said. "We're excited to bring that to Watertown and our surrounding communities and be able to offer that local community bank feel that American Bank & Trust offers."
President and CEO Doug Tribble said each branch is heavily involved in growing their respective communities through charity and fostering economic development.
"We truly are a community bank," he said. The Watertown branch's opening continues a period of growth for the 129-year-old franchise that originally opened in Alpena.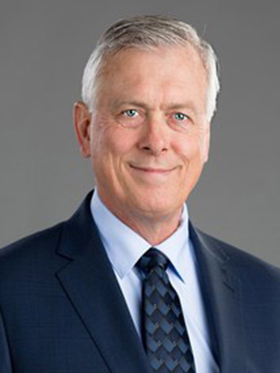 American Bank & Trust has remained strong during the COVID-19 pandemic that has wreaked havoc on the economy. Tribble credits the Watertown community, the experienced staff and South Dakota's economic approach.
"I think our state has taken a very good approach to COVID by staying open as much as we can. I think we all have felt at some point in time that we will get through this with the vaccine. And here we are," he said.
Article courtesy of Dan Crisler, Watertown Public Opinion Staff Writer